Money Tips to Thrive in The Gig Economy – The gig economy has been making waves lately as more companies start up ride-sharing and delivery services. There are some things you need to know about gigging, from where to get tips to how to make sure you don't get ripped off.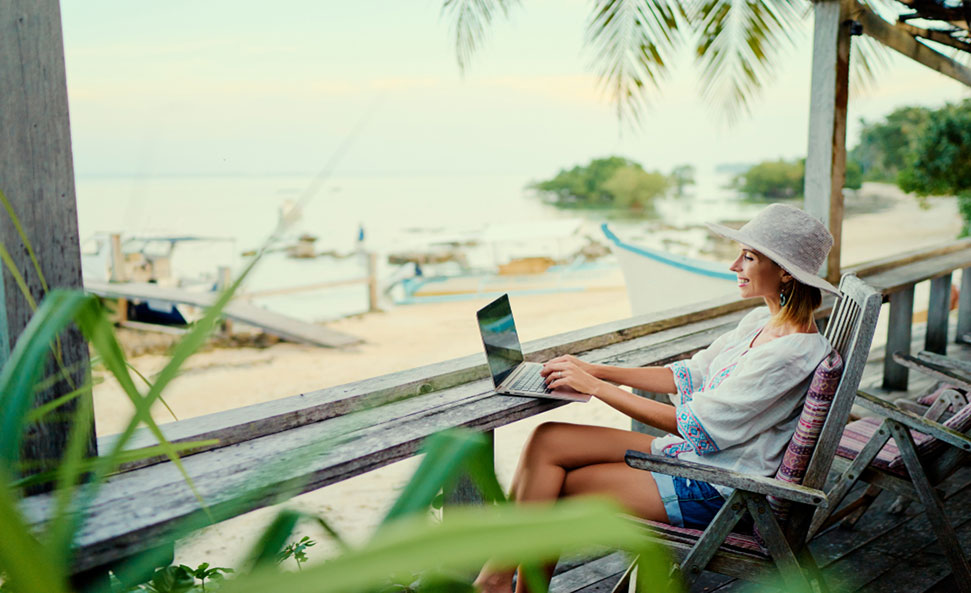 In today's world, we're all looking for ways to make extra money. Whether you're working a full-time job or trying to start your own business, you want to find a way to make some money while you sleep.
Many people are making extra money on the side by taking on gigs. From driving for Uber to taking on tasks online, there are many ways to earn money in your spare time.
While it may seem like a lot of work to find and take on jobs, I'll show you how to find gigs in less time and effort.
Gig economy tips
So what exactly is a gig? According to Wikipedia, it is an arrangement where someone provides a service to another person. The gig economy refers to the "workplace of the future", where people have to work for others flexibly.
With the rise of "gigs" on sites like Fiverr, TaskRabbit, and UpWork, the gig economy has become more mainstream. It has also become more accessible to those looking to earn extra cash on the side.
According to a survey of 4,000 people, 75% of American workers say they've had a "side hustle".
But it doesn't matter if you don't have a "side hustle" or you're looking to get one; there are still ways to make money on the side.
To start, you can drive for Uber. You can pick up riders at their location, then drop them off at their destination.
As an Uber driver, you'll need a car to drive, and it's best to have a clean driving record. But with Uber, you're guaranteed "passenger feedback", so you can learn from your mistakes.
Freelancing tips
In this blog post, I'll give you some quick tips on landing freelance gigs, what to look out for, and how to set yourself apart from the competition.
Freelancing is a booming industry, and it's easy to see why. Freelancers can work on projects anytime, anywhere, and it doesn't matter if you're a beginner or a seasoned professional.
Freelancing is also a great way to build your portfolio and get experience with various skills.
Plus, it's a great side hustle that lets you work flexible hours. So, how do you get started? The first step is to create a profile on the freelancing websites.
Many sites are out there, but here are some of my favorites: Freelancer.com – This site has the most projects and the largest pool of freelancers.
It's also the most popular freelancing site in the world. Upwork – Another freelancing site that focuses on projects. This site is similar to Freelancer.
Gig economy for beginners
If you're a beginner, you might think that the gig economy is too much hassle. You're probably afraid of not having enough experience to succeed.
While that is certainly true, it's important to understand that the gig economy is the future of work. More and more businesses are starting to embrace this model. And you'll need to, too, if you want to survive.
1. Work remotely
While you'll be spending most of your time working from home, you'll need to put in some time to get up to speed with this new gig.
It doesn't matter if you're an experienced freelancer or just starting. There are some things you need to learn, like:
How to set up a freelance website
How to use freelance sites like Upwork
How to write proposals and manage invoices
How to market yourself
How to stay organized and keep your workload manageable
How to avoid burnout
How to build a network of contacts
How to be a team player
How to handle clients with different requirements
How to deal with clients who are slow to pay
How to set up a good work environment
How to charge a fair rate
How to handle taxes and other things you'll need to worry about
It's a lot to learn, but it will all be worth it.
2. Learn how to manage your time
As you're learning all these new skills, you'll need to set aside enough time.
You'll need to decide what you're willing to work on and what you're not. It would help if you were focusing on tasks that are the most profitable for you.
You'll need to decide how much time you're willing to spend on each task.
Freelancing for beginners
Freelance work is a great way to make extra cash on the side. There are many ways to earn money, but the most common ones are writing, editing, and designing.
However, freelancing is only as good as the person you are working with. You have to do your research to find someone who will be reliable and fair. Otherwise you could be wasting your time.
As a beginner, I recommend starting with a platform that allows you to connect with clients.
Frequently Asked Questions(FAQs)
Q: How can you make sure you make more than minimum wage?
A: In my case, my job is a lot of traveling, but sometimes I get two jobs at once. So if I can do more than one job, I can make a little more money.
Q: Do you prefer the gig economy or traditional employment?
A: I would prefer to work with people instead of by myself. My career has been very different from most people's, so I have no idea what I should say to them.
Q: What kind of work are you doing now?
A: I am currently working as a driver for Uber.
Q: How did you get the job?
A: I was looking for a job and saw the Facebook ad. It was a gig, which I had never heard of before.
Q: What did you think when you got the job?
A: I thought it was interesting.
Myths About the gig Economy
1. You are always your boss.
2. You make your schedule and get to choose your hours.
3. You can pick and choose which clients you work with.
4. You can work at home, on a laptop, or anywhere you want.
5. You get to decide what you will charge your clients.
6. You get to determine how much you will work.
7. You set your goals and are accountable for your success.
Conclusion
The gig economy is becoming more and more common in the modern world. As a result, many people are thrown into the workforce without experience or skills.
But the gig economy has many benefits for employees and employers. As an employee, you can make a lot of money without spending long hours in a traditional job.
As a result, you won't have to worry about missing out on a steady paycheck or the burden of retirement planning.
As an employer, you won't have to spend much money training someone, and you can scale your business quickly and easily.
This is why the gig economy will be here in 2022, and I think it will be around for a long time.